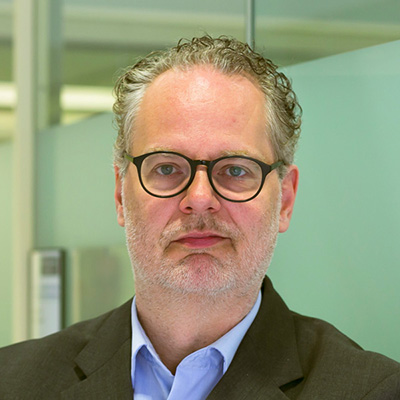 Associate professor of practice; Affiliated program director and visiting lecturer
SDA Bocconi School of Management; ESMT Berlin
Ulf is an associate professor of practice at SDA Bocconi School of Management in Milan, and an affiliated program director and visiting lecturer at ESMT Berlin. He also regularly teaches with HEC Paris, IAE Buenos Aires, HPI Potsdam and other schools. 
Ulf studied philosophy, mathematics, logic, and theory of science (MA) in Bonn, Knoxville and Berkeley, as well as business administration (MBA) in Rotterdam and London (Canada). He received a PhD from Vrije Universiteit Amsterdam for his research on moral disengagement as a social phenomenon.
Ulf was a lecturer of philosophy at Bonn University, strategy consultant with A.T. Kearney, co-founder of The Launch Group, a manager at DaimlerChrysler, and director and head of strategy consulting at Sapient. In 2005, Ulf joined ESMT Berlin where he helped build the school's executive education. In April 2019, Ulf joined SDA Bocconi. Ulf teaches leadership, change, decision making, and responsible management. His research focuses on (un)ethical behaviour in organizations taking behavioural ethics and social identity perspectives.
Ulf taught master level courses and open executive education for several institutions; he also taught sessions for more than 70 companies delivered across several (current and former) EU-countries and in Argentina, China, Israel, Lebeanon, Nigeria, Qatar, Russia, Singapore, Turkey, and UAE.
He is also an award-winning case author, receiving The Case Centre's Human Resource Management/Organisational Behaviour Award in 2013 and 2014. In 2020, his case (co-authored with Urs Mueller) Anna Frisch at Aesch AG: Initiating Lateral Change was included in The Case Centre Classic Case Collection.
Ulf has been a workshop tutor for The Case Centre since 2015.
Ulf on case writing
How can you make your case stand out from the crowd? Are field-researched cases best? And which cases does Ulf most admire?
Ulf on case teaching
Ulf shares his views on case teaching: which cases work best, the role of the case teacher, and top tips for a great case teaching session.
Ulf on case workshops
Ulf discusses the benefits of attending a case method workshop.